Traditional Cooking Lessons at Karaiskos Farm
Farm to table experience 
Welcome to our farm! Have fun with us bycooking as families, children,or friends.Walk around the farm, pick greens, herbs and fresh vegetables from the garden, eggs from the chicken coop and then cook with us next to the wood oven that smoldering,traditional recipes from Greece and Pelion.
Cooking
Lessons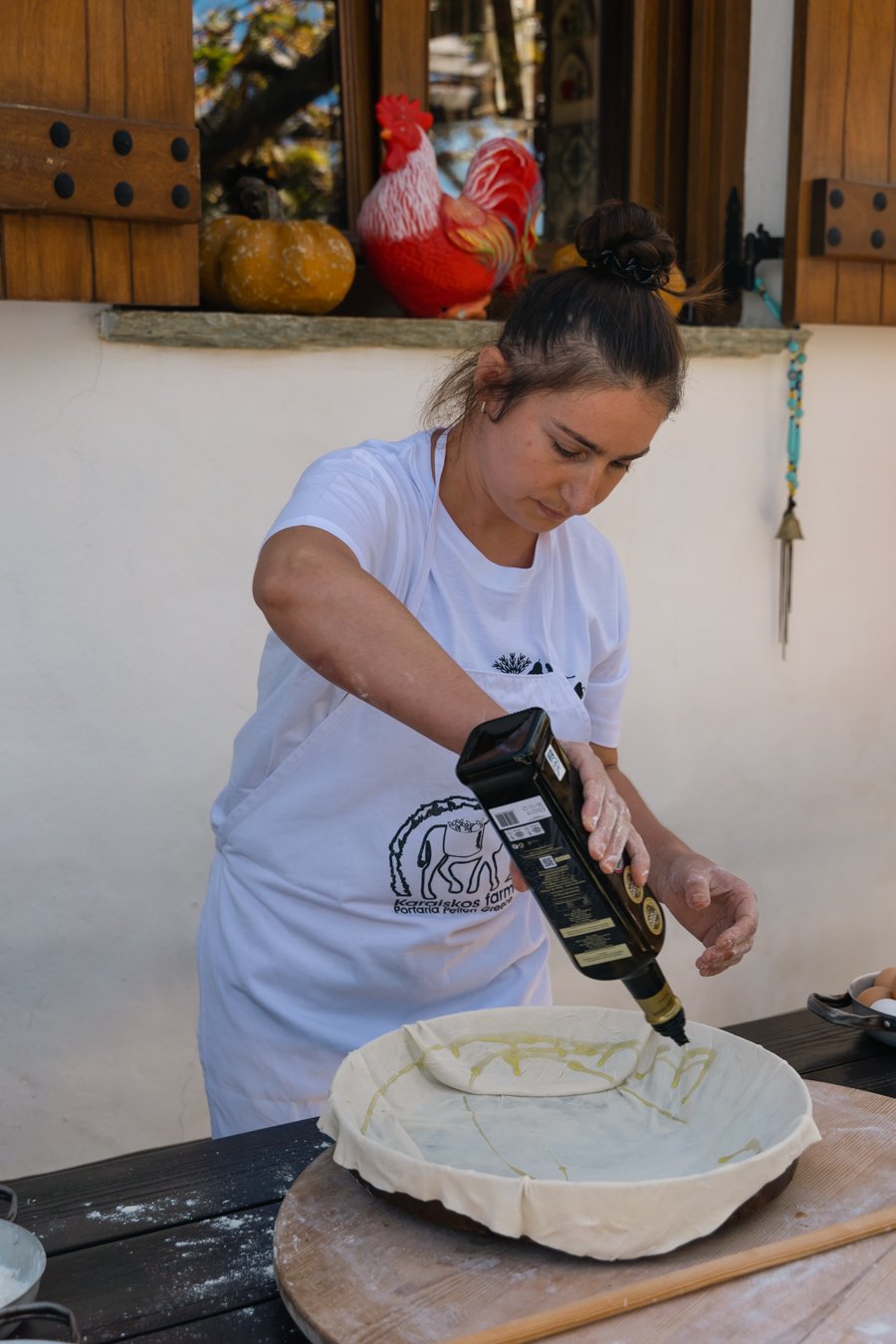 1. Cooking lesson in Portaria - Let`s make the famous Greek pie with local woman
Greek Pie: a tasty and healthy snack during the day
You will learn how to make - open phyllo dough by the traditional way for the pie, fill it with fresh vegetables and herbs collected straight from the farm's garden and bake it in the wood oven.
Until the pie is going to be ready, we will prepare fluffy fried zucchini-balls and refreshing aromatic yogurt dip with herds from the garden and a fresh seasonal salad.

We welcome our guests with a cup of hot mountain tea or homemade sour cheery juice. The pie will be served on the table accompanied with seasonal salad and wine from the Greek vineyard.
At the end of the lesson, we say goodbye to our guests with small gifts and participation diplomas.
Book now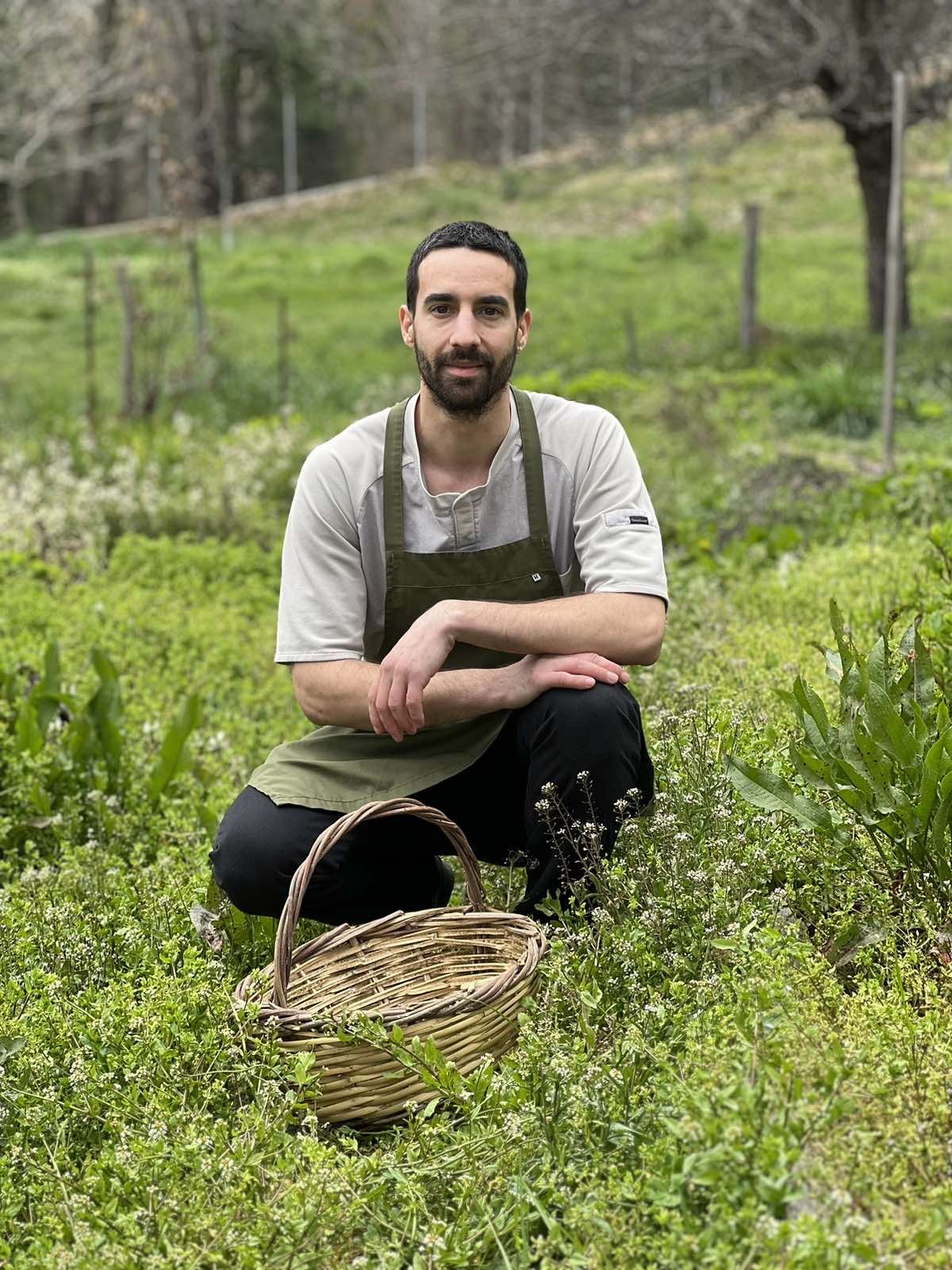 2. Cooking lesson - From the farm to the table
Learn how to cook with what the fertile land of Pelion produces. We will cook "Briam" (oven-baked vegetables) with various seasonal vegetables gathered from the garden. 
Until the "Briam" is ready, our chef will teach you how to prepare a local and traditional pie called "Tirokouloura", a cheese pie with handmade phyllo. This menu also includes preparing a traditional Greek omelet called "Strapatsada" with tomatoes from our kitchen garden and eggs freshly picked from the chicken coop. 
We welcome our guests with a cup of hot mountain tea or homemade sour cherry juice. The pie will be served on the table accompanied with seasonal salad and wine from the Greek vineyard. At the end of the lesson, we say goodbye to our guests with small gifts and participation diplomas
Book now